July 7, 2022
Raghunatha Siromani
He was Chancellor of Ancient Mithila University.
He was the grandson of Shulapani.
He brought the new school of Navya Nyaya, representing the final development of Indian formal logic. 
Chaitanya Mahaprabhu
His original name was Vishvambhara Mishra.
According to 'Chaitanya Charitamrita', he was born in Nabadwip during a lunar eclipse on the full moon night, beneath a Neem tree.
He was the second son of Jagannath Mishra and Sachi Devi.
Pilgrimage to Gaya
He travelled to Gaya as a pilgrim at the age of 22 to carry out his father's sraddha ritual. 
Chaitanya met his guru, Ishvara Puri, from whom he received initiation with the Gopala Krishna mantra.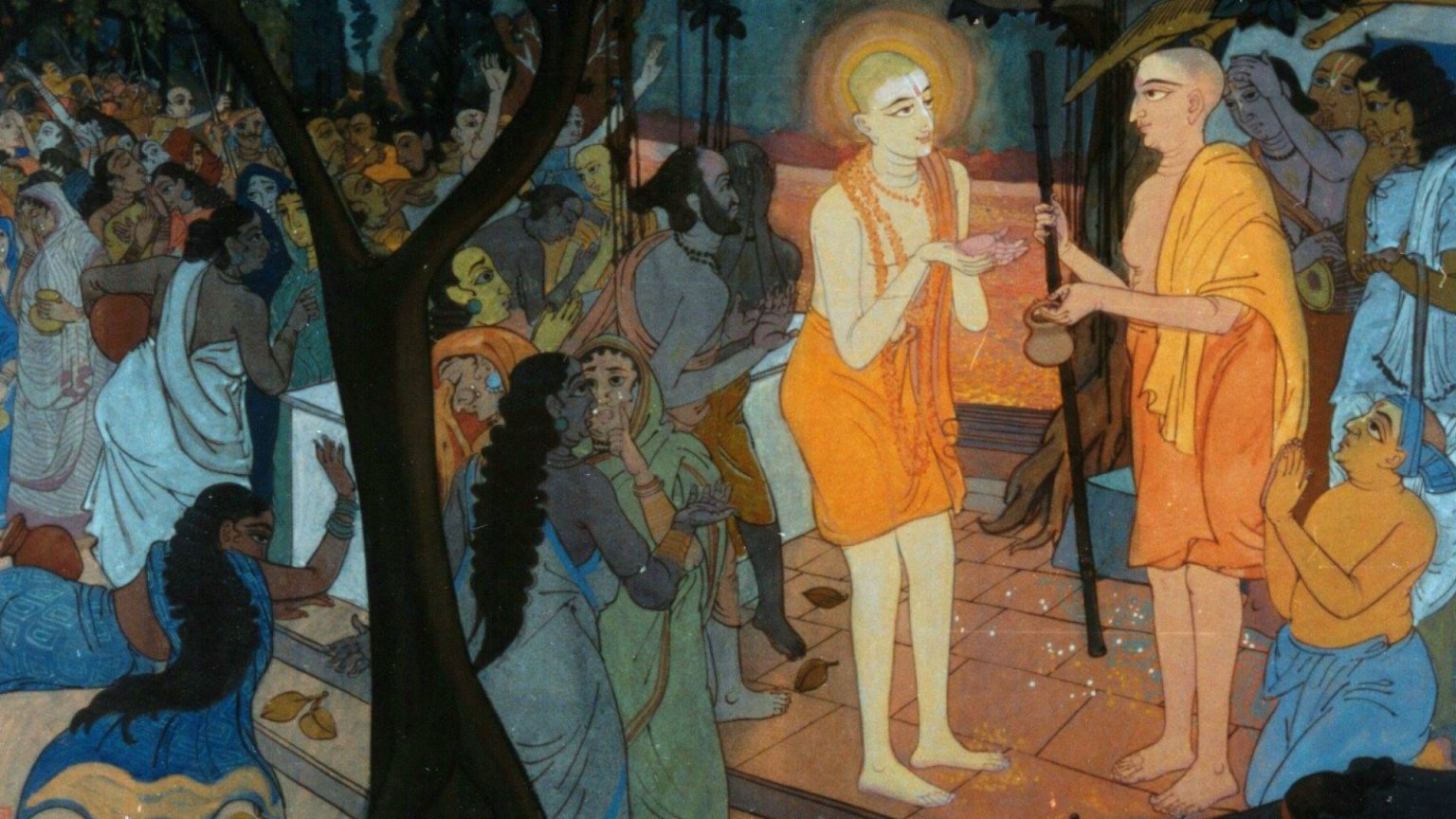 Sannayasa Initiation
At the age of 24, Chaitanya Mahaprabhu left Nabadwip to obtain sannyasa from Keshava Bharati in Katwa.

From there he went to Shantipur and then on to Puri.
Chaitanya visited Vrindavan
Over time, Vrindavan's essence was lost until Chaitanya rediscovered it.
In order to find the missing holy sites connected to Krishna's sublime pastimes, he travelled to Vrindavan.
Read More
Disappearance of Mahaprabhu
He spent the last 24 years of his life in the Radhakanta Math in Puri, Odisha.
Prataprudra Dev, the Gajapati ruler, considered Chaitanya as Krishna's avatar.
He once dove into the Bay of Bengal in Puri, thinking of it as the sacred Yamuna river.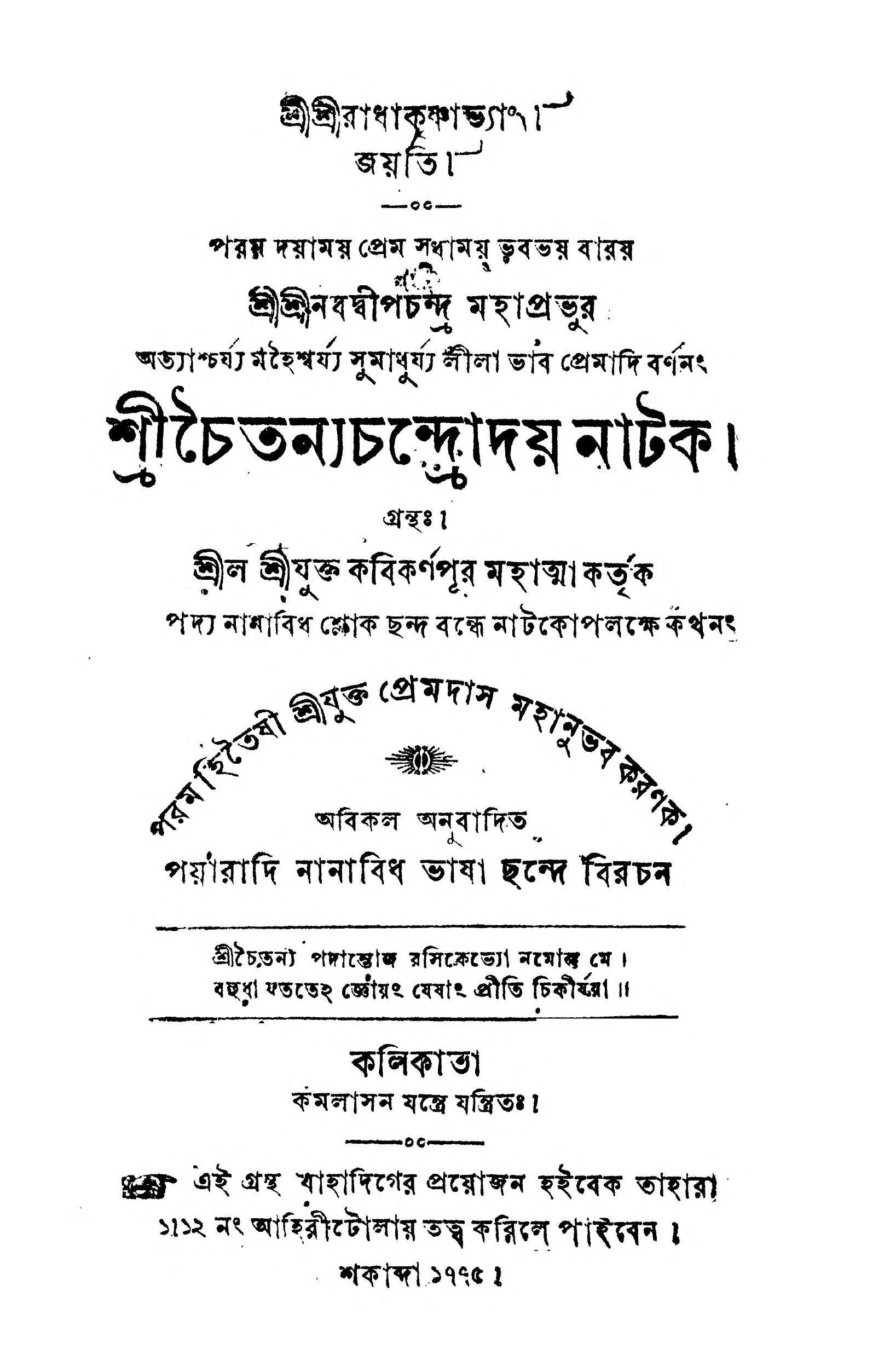 Kavi Karnapura
Parmananda Sen was his original name.

He was received the honorific title of 'Kavi Karnapura' by Chaitanya in Puri.

He is best known for his worls 'Chaitanya Chandrodaya' nataka.
Krishnananda Agamavagisha
Aagameshwari Kali puja, the oldest Kali Puja of Nabadwip was started by him.

He popularized Kali Puja, in Bengal and turned it into a household practice.

He authored "Tantrasara" and "Brihat Tantrasara".
Mathuranatha Tarkavagisha
His works include a commentary on the Bhagavad Gita.

He was a philosopher Navya Nyaya school of philosophy.
Read More
Jagadisha Tarkalankara
Navya Nyaya philosopher and Sanskrit scholar.

Sanatan Mishra, was his great-grandfather.
Nadia Raj Dynasty
Raja Mansingh win the battle against Raja Pratapaditya with the help of Bhabananda Majumdar.

Jahangir rewarded Bhabananda a farman of 14 Parganas in 1606.